Why, you may ask? I blog because I must, for I don't do it for myself or even for those who might stop by and read the riddles of my heart. It is His ministry, and He does with it as He pleases. I just want to be obedient to His calling. It is up to Him to bring it to where He wants it or to take it away altogether. It is His prerogative. I just want to be obedient...I blog because,
It is my prayer that as I seek to fulfill His calling as a humble Christian Blogger, the words I share with you in my posts will help you see the reality of Jesus in your life. He walks with us day in and day out. He is in the mundane details of everyday life. He holds our hands through the rough patches, and He dances with us in our times of celebration. Let's learn together how to really see Him as we seek Him in our daily walk. Let's allow Him to be real in our lives today!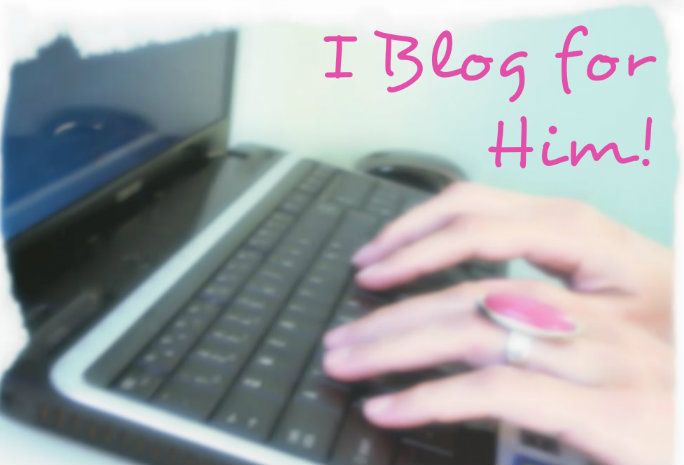 This space, this blog, belongs to My Lord, and as such, I want to give it back to Him. He is the Only One who knows where these electronic pages will end up and who would read them. He knows each and everyone who lands on these site by name and He loves them all as His own. As for me, I just want to serve Him and to be focused on His face.
I don't want the distractions of this world to blur the real purpose of my writing...of my blogging. In order to help me keep my eyes on Him, I am compiling a series of posts I have written over the years that deal with the need to maintain a sharp eye on the Lord in all we do. I blog for Him, and I want that priority to be always a guiding light on my path. I don't want to be consumed by statistics. That's not why I do this. Regardless of how many followers I have or don't have; of how pretty and cool my blog looks or doesn't look; of how much traffic I get or don't get; I want to be focused on what's important. Christ!
I invite you to browse through the following list of links to posts I have written to inspire myself, mainly, to keep my eyes on Christ while I continue this blogging ministry. I pray you find something that speaks to you personally.